"Indian Wedding Outfits: A Celebration of Colors, Tradition, and Opulence"
Indian weddings are known for their grandeur and extravagance, and one of the most important aspects of an Indian wedding is the wedding outfit. Indian weddings are full of colors, and the outfits worn by the bride, groom, and their families are no exception. In this blog post, we will explore the different types of Indian wedding outfits and their significance.
Indian Wedding Outfits
For the Bride The bride is the star of the show at an Indian wedding, and her outfit is usually the most elaborate and eye-catching. Traditional bridal wear in India includes the saree, lehenga, and salwar kameez. The saree is a long piece of fabric draped around the body, while the lehenga is a long skirt paired with a blouse and dupatta (a long scarf). The salwar kameez is a more casual outfit consisting of a long tunic paired with loose pants and a dupatta. Bridal wear is usually heavily embellished with intricate embroidery, beadwork, and other embellishments. Red is considered the traditional color for Indian brides, but nowadays, brides are experimenting with other colors like pink, gold, and even pastels.
For the Groom The groom's outfit is usually a bit simpler compared to the bride's, but still equally elegant. The traditional wedding outfit for the groom is the sherwani, which is a long coat worn over a kurta (long tunic) and churidar (fitted pants). The sherwani is usually made of silk or other luxurious fabrics and is often embellished with intricate embroidery. Another popular option for grooms is the achkan, which is a shorter jacket that is paired with a kurta and churidar.
For the Family Indian weddings are not just about the bride and groom, but also about their families. The family members also dress up in their best outfits for the wedding. The mothers of the bride and groom usually wear sarees or salwar kameez, while the fathers wear formal suits or traditional outfits like the kurta pyjama. The siblings and other relatives also wear traditional Indian outfits like lehenga choli, sarees, or sherwanis.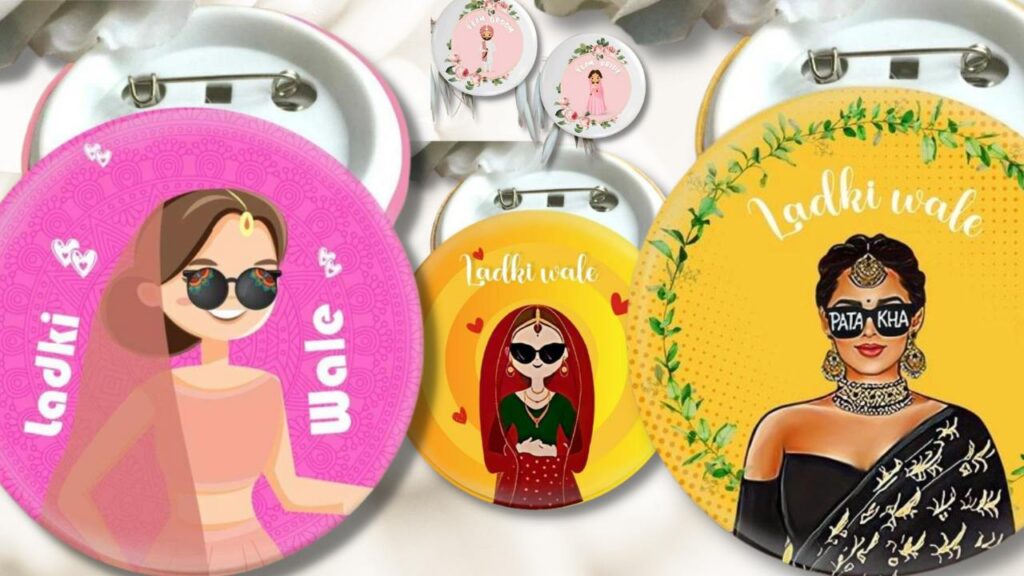 Indian weddings are a celebration of love, family, and tradition, and the outfits worn by the bride, groom, and their families play an important role in the celebration. Indian wedding outfits are known for their rich colors, intricate embroidery, and opulent fabrics, and are a perfect reflection of the grandeur and beauty of Indian weddings. Whether it's the traditional saree, the elegant sherwani, or the trendy lehenga choli, Indian wedding outfits are a true work of art and a feast for the eyes.